So, you're ready to marry the love of your life – but you don't necessarily want to break the bank in order to do so?
Budget brides, we've got you covered. From being strategic with your wedding date to hitting the sales and supplying your own drinks, keep reading for 3 clever ways to plan a wedding on a budget below.
1. Choose Your Venue Carefully
Your wedding venue will probably take the biggest chunk out of your budget, so think wisely about how much money you'll need to spend on decorating the space. Opting for a cheap and cheerful venue might seem like a good way to save on costs – but you may end up spending more money trying to transform the space! Therefore, you might consider getting help from the wedding venue specialist for finding beautiful wedding venues in Wales.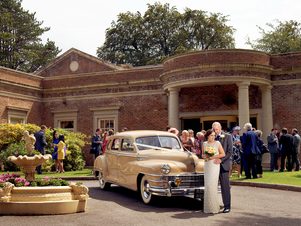 Instead, consider investing slightly more for a beautiful venue that doesn't need much additional styling. A naturally stunning backdrop means you'll be able to save on elements such as flowers, lighting, furniture, and decor.
2. Choose Your Wedding Date Wisely
If you're not fussy about your wedding date, you can find some serious savings by planning a weekday or low-season wedding. While demand (and prices) are highest for Friday, Saturday, and Sunday weddings, many venues will offer discounts for weddings hosted during the week and throughout the less-popular winter months.
3. Trim Your Guest List
One of the most effective ways to save money on your wedding? Trim that guest list! Remember, each guest means an additional cost for food, drink, place settings, furniture, and stationery.
If you really want to cut down on expenses, consider planning a more intimate affair with just your closest loved ones, rather than a big event.